Wyoming Moose Hunting
Directory of 11 Wyoming Moose hunting lodges, guides and outfitters in Wyoming.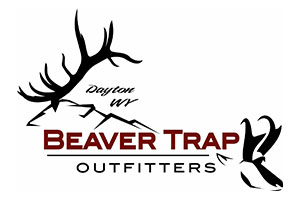 Featured Outfitter
PO Box 22, Dayton, Wyoming 82836
Phone: (307) 461-0655
If you are lucky enough to draw a tag in Unit 1, I would love to take you moose hunting. I spend all summer in the mountains looking for trophy shiras bulls. Calling and spot and stalk are used to harvest these once in a lifetime trophies.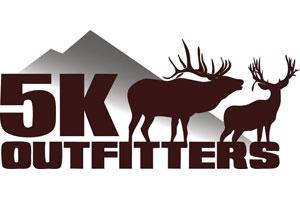 Thayne, Wyoming 83127
Phone: (307) 880-0501
While moose herds in a lot of Wyoming are on the decline, there are still some good bulls around. If you draw a tag, or are planning on drawing in the next few years – give us a call and book your hunt today! Because of our day use permit, we can travel high and low in search of a special bull. We won't be confined to one area like many of the outfitters in the area. We hunt Moose in area 23 and 26.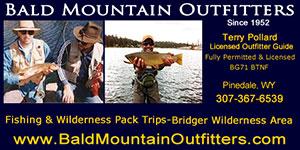 424 N Tyler Ave, Pinedale, Wyoming 82941
Phone: (307) 367-6539
This is a private guide hunt. Our Moose permits are obtained through a Preference Point System of drawing. It has been taking 3-7 years to draw that license, and you must apply each year on order to maintain your preference points. The trophy bulls are here when you draw your license - let me help with the process!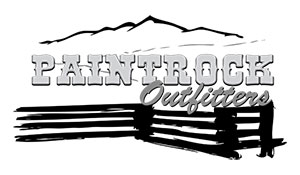 PO Box 509, Greybull, Wyoming 82426
Phone: (307) 899-1162
The demand for a moose license in the Bighorns is high. This interest makes the ability to draw very tough. We can assist you with the application process to put you in a position to be one of the lucky few to draw a moose tag. Whether you are a Wyoming resident or a non resident we can help you with that dream moose hunt.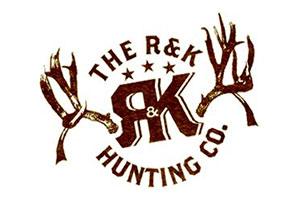 80 W. 100 S. P.O. Box 357, Henefer, Wyoming 84033
Phone: (435) 655-5484
Shiras moose are a spectacular game animal to behold. The spread on trophy bulls can reach past the 50" mark and they may sport 15 or more points per side. They can reach 7 ½ feet tall, and may weight over 1,400lbs. If your looking to harvest a Shiras moose then you have come to the right place.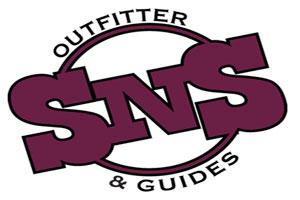 Casper, Wyoming 82602
Phone: (307) 266-4229
The Greys River country is also home to a very healthy population of Shiras moose. The population has flourished over the last few years and a day without seeing a moose is rare. We may use horses or 4x4 vehicles on this hunt, depending on the time of year. Hiking through rough terrain is expected, but it's much less physically demanding than the mule deer hunts. This area produces good Bulls each year and offers one of the best opportunities in Wyoming to hunt and harvest a Bull Moose. While licenses can be hard to draw, remember that 25% of the available license quota is reserved for hunters not at the top of the point system. Give us a call and we will be glad to discuss a Moose hunt with you.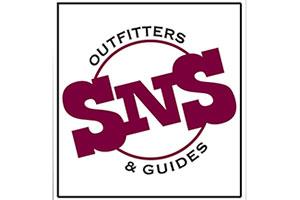 Wyoming
Phone: (307) 266-4229
Join SNS in Wyoming for bull moose hunting in the famous Greys River area in western Wyoming. The Greys River hunting area is outside of the wolf recovery area so they have not had any impact on hunting. The Greys River contains outstanding hunting for moose, elk and black bears as well as excellent mule deer hunting. The terrain is rugged and although most of our hunts are from horseback, moose and black bears can be hunted using a vehicle if needed.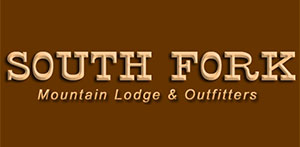 U.S. Highway 16 West, Buffalo, Wyoming 82834
Phone: (307) 267-2609
We believe we have some of the best places in the Big Horn Mountains to hunt elk, moose, deer, antelope and prairie dogs! All moose & elk are 5 day hunts.

PO Box 714, Encampment, Wyoming 82325
Phone: (307) 327-6505
Spur Outfitters, LLC, offers big game hunts on the Wyoming properties for trophy elk, mule deer, pronghorn antelope and moose. Licenses are acquired through a lottery draw. Applications for Elk are due no later than January 31st of each year. For applications and information, please visit the Wyoming Game & Fish website, If you need any assistance in completing the application process, please contact us. Packages are all inclusive: Meals, Lodging at our Hanging Bull Lodge and Guide.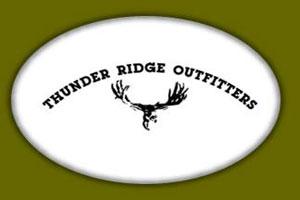 7229 Goose Egg Circle, Casper, Wyoming 82604
We offer 1X1 Guided Shiras Moose Hunts.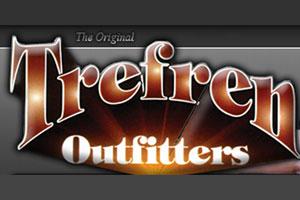 101456 US Highway 89 S, Thayne, Wyoming 83127
Phone: (307) 883-3400
Trefren Outfitters offers something that not many other outfitters can offer on this hunt, the opportunity to hunt with the 2 time world champion moose caller. Hunting in units 23 and 10 we hunt two of the very best units in the state. The hunt dates on this hunt are mid September to the end of October, the best date are always during the rut. With the bulls traveling looking for cows and moose not being as cagey as elk calling them is the most efficient way to hunt them, with shots commonly taken from under 30 yards if you are an archer this is your hunt.